Joseph William Adkins, "Bill" was born in 1930 and raised by his grandparents in downtown Lompoc, California. He joined the U.S.Navy at age 17 and was assigned to the Seabees where he learned to use heavy construction equipment. He continued in the construction trade for the next 50 years, retiring as a general contractor in 1988.
In 1978, Bill and his wife, Martha, founded The Hardwood Mill in Santa Barbara, California. They carried and sold over 55 species of exotic and domestic hardwoods until retiring in 2001. Located at 720 E.Haley St. in Santa Barbara, the hardwood business gradually transformed into a center of highly individualized artistic productions based on Bill's unique vision of the world. He calls it "The Loft."
For 30 years, Bill has been collecting exotic hardwoods, unusual metal and glass items from government and private auctions as well as many interesting donations from friends. He uses welding, carpentry, mechanical and artistic skills to assemble exquisite, fanciful and fantastic found-object sculptures and collages that fill his garden, gallery and parking area. Bill, now 81 (2012), continues at "a rapid snail's pace " to make art every day.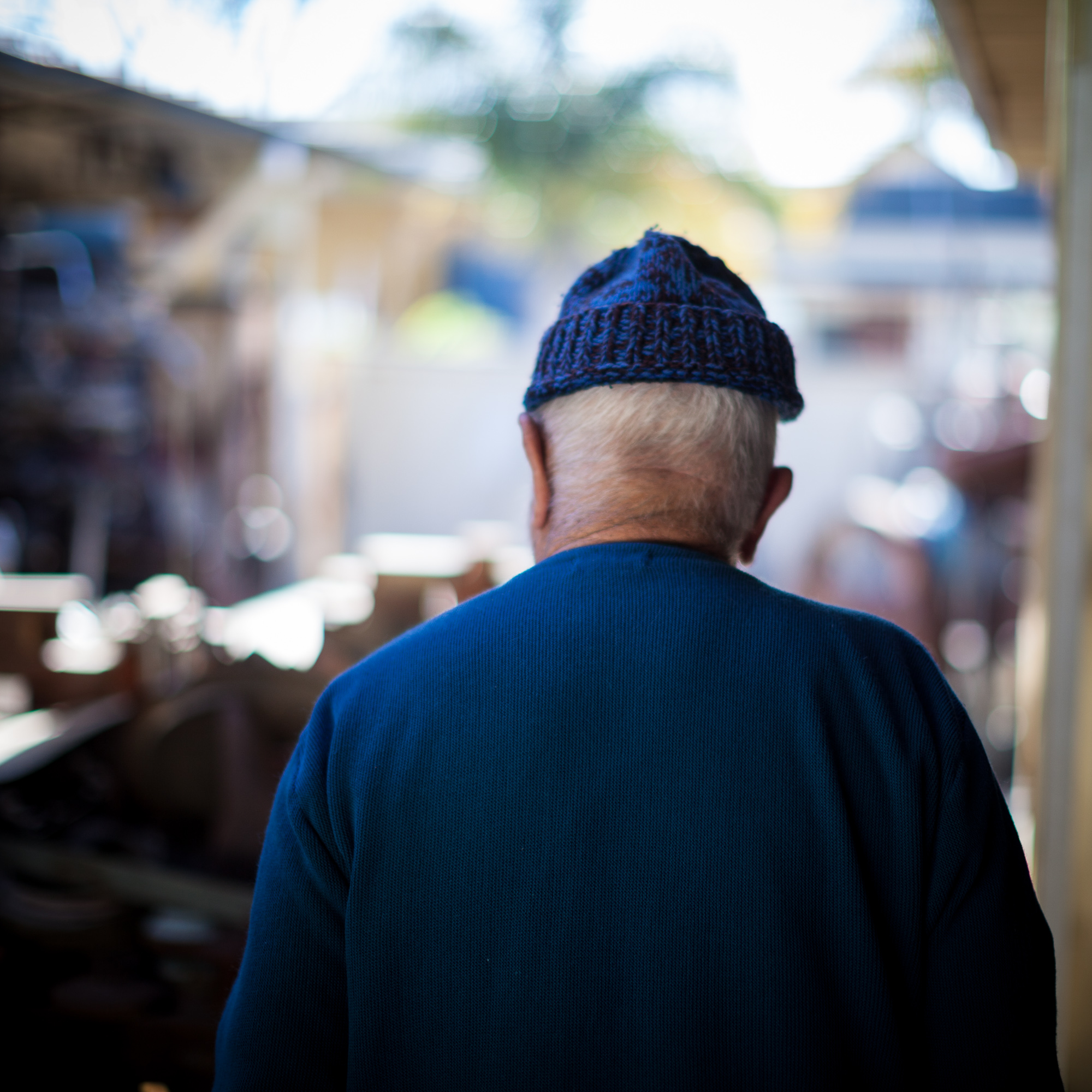 "Manipulation for selfish gain is the apprenticeship of politicians."
"I've been wrong so many times I own the definition."
"When resting on your laurels be sure to use a stop watch."
"I love reality. It keeps illusions in check."
"Death… is a total interference with life."
"The excitement of doodling… letting the mind wander."
"A quiet conscience sleeps in thunder."